Quality

The company is ISO 9001 certified.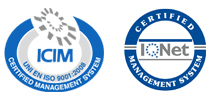 Download our quality certificates: IQNET – ICIM
Digital and 3D measuring systems for high technology are the resources required to ensure a high standard of our products.
Always the ultimate satisfaction of every customer is the basic principle by which we assess our performance.


Salva